At Smart City Expo World Congress, Barcelona City Council and the City of New York have issued a call for innovative technologies and tools to help make housing more affordable. This call now draws to an end: the extended deadline for submitting proposals is February 10, 2019. Take the last chance to apply!
Why an affordable housing challenge?
In cities around the world, affordable housing represents one of the biggest challenges that undermines social inclusion, equality, health and well-being, as well as sustainability.
Barcelona City Council and the City of New York have committed to tackling this challenge, stated also in the Declaration of Local Governments for the Right to Housing and the Right to the City.
The main objective of Barcelona's housing policy is to facilitate access to housing through innovative policies, while addressing challenges such as gentrification and socio-spatial segregation, among others. The City plans to double the number of public housing units in the next ten years.
Building and preserving affordable homes for 300,000 families is an objective of the City of New York. Funding for housing construction and preservation was drastically increased. Reforms to zoning and tax programs mandate the development of affordable apartments. The city is looking for ways to effectively accelerate this development to reach its goals.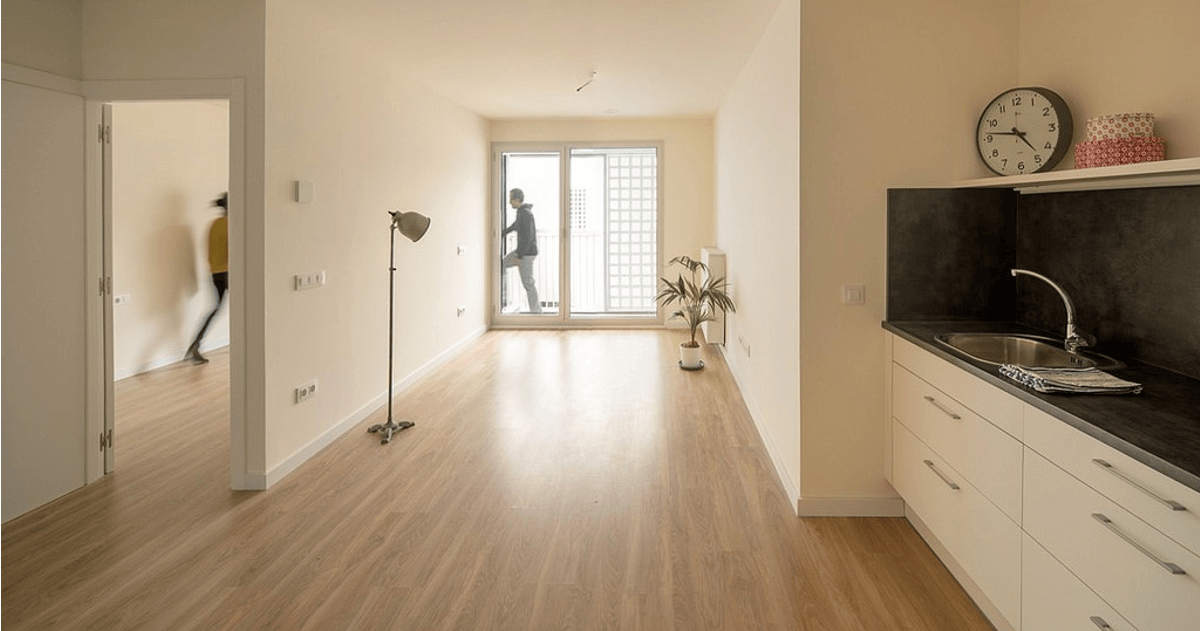 Objectives of the affordable housing challenge
With rising land and construction costs, Barcelona and New York must identify ways to get more from the investment in affordable housing, and to deliver housing faster to residents in need. The application of innovative construction methods, the use of alternative and sustainable materials, and new planning and cost management systems represent solutions that could facilitate more affordable housing.
In other words: Through the call, the two cities seek innovative technologies and solutions to shorten project timelines, reduce costs, and promote cleaner and more sustainable industry, to reduce the cost of construction and rehabilitation in dense urban areas and to make housing more affordable.
Solutions and technologies suited to achieve these goals could be, among others:
Offsite Prefabrication
Alternative Building Materials
Building Information Modeling
Virtual Reality / Augmented Reality
Autonomous Drones
Resource Accounting and Material Flow Analysis
3D Printing
Smart Devices and Mobile Based Solutions
Who can participate?
The Affordable Housing Challenge is open to the public, private, social, and academic sectors that are currently implementing innovative methods and solutions that contribute to making housing more affordable, inclusive, and efficient.
These include: city governments and municipal agents, urban developers, entrepreneurs, startups, digital innovators, developers, research centers, universities, civic techs, civil society organizations, non-governmental organizations, cooperatives, consortiums (public-private), and social activists.
The solutions suggested by applicants must have been implemented in an urban context.
The opportunity
The winner of the challenge will be granted up to $20,000 to demonstrate their solution at relevant project sites in Barcelona and/or New York City. Further implementation will be explored through a partnership with an affordable housing developer, if appropriate. The challenge represents a great opportunity for gaining visibility and international recognition.
More information, contacts and the application documents can be found at the challenge website.
---
Solutions for housing, smart construction and building challenges can also be found in the free smart city solution database of bee smart city. Register here to access the database and join more than 10,000 smart city enthusiasts.
---

Image Source:
© Roger Fonts. Institut Municipal de l'Habitatge i Rehabilitació de Barcelona (IMHAB).